We are specialists in preparing your vehicle to pass an MOT in Sevenoaks.
The MOT test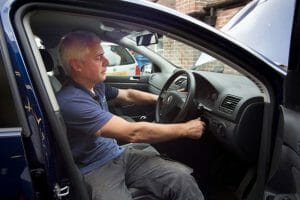 Cars more than three years old must be subjected to a rigorous MOT test annually.
The tests ensure that your vehicle meets minimum road safety and environmental standards.
Where vehicles have failed their MOT a refusal of MOT certificate (VT30) is issued. These vehicles cannot be driven legally (except to a garage for repairs or to a test centre). The certificate states why your vehicle failed and what needs to be done in order for it to pass.