Here is some feedback we have received from satisfied customers:
We've been using Forge Garage since 2007 on a range of bog standard and performance cars. We like it because it's local and friendly and you always speak to the person who actually does the work on your car. Both Pete and Connor are lovely chaps always willing to go that bit further to be as accommodating as possible. I wouldn't hesitate to recommend them. We actually moved from Seal two years ago but still use Forge Garage because we love the standard of service we receive. Thank you.
Louise Burdett, Hildenborough
Pete and Connor at Forge Garage have looked after both classic and modern cars for our family for around seven years now. We have always been extremely impressed by their wealth of experience ,excellent service, honest advice and great value for money. We have had no hesitation recommending them to friends and family on many occasions !
PB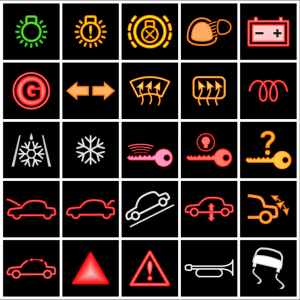 Dashboard Warning Lights indicate that something is wrong with your vehicle and you should take action to resolve the issue. Ignoring a warning may lead to severe damage or engine failure. If you see a warning light on your dashboard contact us straight away to discuss the problem and to find out how we can help.